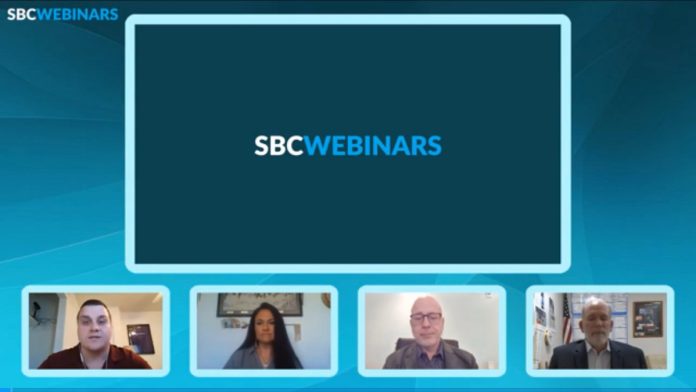 The latest SBC Webinar explored the vulnerability of indigenous peoples and Native Americans to human trafficking and what the gaming industry can do to temper these threats and protect tribal populations.
Titled 'Protecting Indigenous Communities: Understanding Combating Human Trafficking in Tribal Gaming', the webinar was sponsored by Vector Solutions and featured host Sean Topchi, Director of Business Development at Kinectify, Jeannie Hovlan, Vice Chair and Directors of the office of Self Regulation at the NIGC, Paul Pellizarri, VP of Global Social Responsibility at Hard Rock International and Seminole Gaming, and Jim Fair, VP of Security and Transportation at Seminole.
You can watch the full webinar by clicking here.
Hovlan kicked things off by identifying the definition of human trafficking and how this can often be intertwined with sexual trafficking. She estimated that 24.9 million people are currently being trafficked, generating billions in illegal profits.
She also explained that often tribal people can be proportionally more at risk from human trafficking than other ethnic groups.
For NIGC, the priority is to address the issue of human traffic before the economic development of tribes, as the former severely hinders the latter.
Hovlan explained: "When we look at our workforce that comes for our gaming facilities, we need to remember that the human trafficking, the missing and murdered indigenous relatives really has an impact on our people and in our communities. We can't address one over the other economic development, missing and murdered human trafficking, we have to address both.
"Often, the gaming revenues that tribes may have support prevention or education to support victims and survivors of human trafficking, and rescue parties to go search for missing people."
Drawing upon his experience of working at Hard Rock International, owned by the Seminole tribe, Pellizarri reiterated the point that tribal people are often at risk of human trafficking, especially when connected to the gaming industry.
Pellizarri also noted that Hard Rock integrates human trafficking into its training programs so that staff are aware of the problem and are suitably equipped to handle the situation.
He explained: "This issue does disproportionately affect indigenous people. It also n disproportionately affects black people, people of colour. That is important context for us and it informs the approach that we take in terms of having our team members understand the issue and what we need to do about it.
"So when it comes to team member training, we train all of our frontline team members, no matter what level they're at, whether they're a slot attendant, or someone who works in housekeeping or managers and supervisors, we train all them to understand and recognise the signs of potential human trafficking."
Chiming in on the debate, Fair explained that Seminole and Hard Rock's identity as a global operator is essential for spotting signs of human trafficking, particularly when big sporting events are taking place in Florida such as F1, the World Cup or the Super Bowl.
He also identified the relationship that Seminole has with the police in Florida, labelling the police department in South Florida as "very, very good."
Fair noted that the relationship with the police operator can be crucial in intervening in human trafficking issues, explaining: "In the past when we have identified potential sex workers, that may come to the property, we work in cooperation with the Seminole Police, who, once we identify the behaviour, will contact them will then interact with that person.
"It could be just a conversation to understand who they are and make sure that they are fine. If they have concerns, at that point, we could bring in additional resources to interview them, and to see if there is the potential, for the human trafficking components involved there.
"That relationship is so important for the success that we've had here with the Seminole Tribe and Hard Rock brand, is that partnership with law enforcement. But it starts very organically with the team, with just information, it moves next to perception, and then reaction."