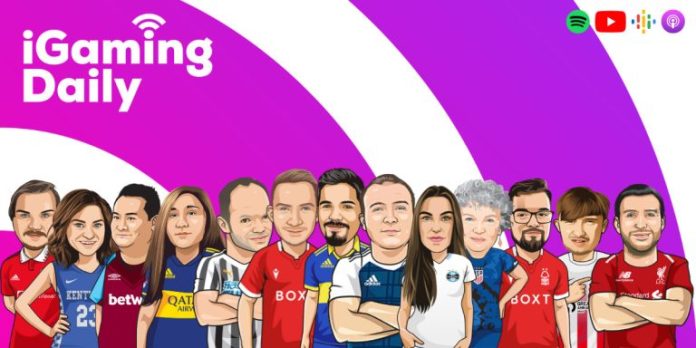 Betting and gaming industry news and media specialist SBC Media has launched a new daily podcast, 'iGaming Daily', delivering analysis of the industry's major stories from all over the globe.
Overseen by SBC Multimedia Editor James Ross it features a rotating cast of experts from all of SBC's vast network of news portals, and beyond. The show switches on a daily basis through industry verticals and geographic regions, from Europe to the US and LatAm, from sports betting to casino and gaming.
Each day, the host will be joined by relevant experts, including SBC News Editor Ted Menmuir, Head of LatAm Media Lucía Mouriño, CasinoBeats Editor Craig Davies, SBC Managing Director Andrew McCarron, SBC Senior Media Manager Martyn Elliott, and a strong roster of Senior Journalists including Ted Orme-Claye, Charlie Horner, Conor Porter, Isadora Marcante, Fernando Noodt and more
James Ross said: "It's exciting to get this project underway. A daily podcast was a daunting challenge, but the team has proven that there is always something new to discuss somewhere in the world. It's very satisfying seeing the latest episode of iGaming Daily enter my podcast feed every day."
SBC Managing Director Andrew McCarron commented: "Who needs another podcast, right? Well James and the production team has created a truly global igaming podcast that brings something new to the market. This new pod leverages the biggest editorial team in the industry's B2B space and provides news and insight across another media platform."
Recorded every day, the podcast will be released early evening Europe and mid-morning Eastern time, with guests joining from the UK, Malta, Spain, USA, Argentina and Brazil, as well as live recordings from SBC Events such as SBC Summit North America in New Jersey, CasinoBeats Summit in Malta, SBC Summit Latinoamérica in Miami, or SBC Summit Barcelona.
iGaming Daily offers expert analysis, live fallout and fresh takes on the biggest, most industry-shifting stories that break in the betting and gaming worlds, including important regulatory updates, major M&A deals, notable appointments and departures, and much more.
You can listen to the podcast every day, on YouTube, Spotify, Apple Podcasts, or wherever you get your podcasts from. You can also ask your smart speaker to play the podcast iGaming Daily by SBC Media.