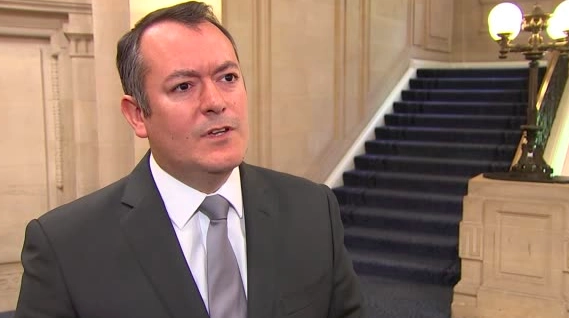 The NHS' claim that funding from the betting industry has not been "independently allocated" was deemed an "unfair interpretation" by Michael Dugher, Chief Executive of the Betting and Gaming Council (BGC).
Dugher raised the matter, providing evidence and opinion to the DCMS Select Committee on gambling reforms.
Responding to a statement from NHS, read out by committee member John Nicolson (SNP), which highlighted that the NHS no longer takes donations from the betting industry, via a voluntary statutory levy, due to 'not wanting to be associated' with the industry, Dugher claimed the NHS 'do want to take the money' just not on a voluntary basis.
"In terms of RET funding from the industry, which has massively stepped up by our largest members after 2019," noted Dugher. "There was a time when the NHS did take that money, they then made a decision, which we respect, that they didn't want to take that money.
"The truth is they do want to take that money but they don't want it to be on a voluntary basis. They want it to be on a statutory basis.
"What we proposed to the government, over a year before the White Paper, was to have a mandatory levy where, instead of just having the big companies who massively stepped up their money, we said that contributions should be rolled out across the regulated industry, with suitable safeguards to protect land based operators."
When pushed back by Nicolson, who stated that, from the NHS's perspective, that it was a 'matter of principle' why the Health Services did not want to take the money, Dugher argued that the NHS' big concern was that the money 'was not independently allocated'.
The BGC Chief Executive added: "They will take money from the industry, and it's right that the industry does contribute money for research and education treatment and contributes on an increasing basis, but it will be, according to the government's proposals which we accept, on a statutory footing but also on a mandatory basis that we proposed and the government will put something in place that I hope will be seen independent and fair for the allocation of that money."
Premier League's Alternative View on Betting advertising
In addition to the statutory levy, Dugher was also questioned by Nicolson on the link between sports advertising and problem gambling, highlighting the Premier Leagues voluntary decision to remove betting sponsors on the front-of-shirts from the 2025/26 season.
On this point, the BGC Chief Executive informed MPs that there 'is no evidence' to support said link following the government's release of an 'evidence-led' gambling White Paper.
In response to Nicolson's question of should there be a blanket ban on betting advertising in football, not just front-of-shirts, which children may interpret gambling as attractive, Dugher stressed that, if there was a link it would be 'the sensible thing to do' but emphasised 'no evidence' to support such drastic reform imposed on football.
"If the objective is to reduce harm, to tackle problem gambling, it would be a sensible thing to do if there was any evidence of a link between advertising and sports sponsorship and problem gambling," Dugher asserted.
"And the Government, having reviewed all of the evidence, found no evidence."
Responding to the Premier Leagues actions, which Nicolson noted was 'an admission of harm' – Dugher stated that its actions were due to 'public concern' about the scale and volume of branding around football and that the Premier League 'didn't actually conclude that there was harm'.
The BGC's Chief Executive emphasised that it was 'important to get to the heart of this' and highlighted that there are 'two fundamentally different philosophical approaches'.
He explained: "There are those who believe that gambling is like tobacco – something that is universally and intrinsically harmful to all, in which case that leads you down a journey of advertising bans, sports sponsorship bans.
"There's an alternative view, which is the one I share – I think the majority of people share – which is gambling is much more like alcohol, which is something that millions of people do, and the vast majority of people do it perfectly responsibly and safely, however there are people who can have a problem and in the most extreme cases those issues can be devastating.
"That lends itself to a better approach, which is about better regulation, restrictions on advertising, raising standards, they're the things that I'd like to see more of now that this White Paper is published."
Click here to watch the full committee hearing on parliamentlive.tv.