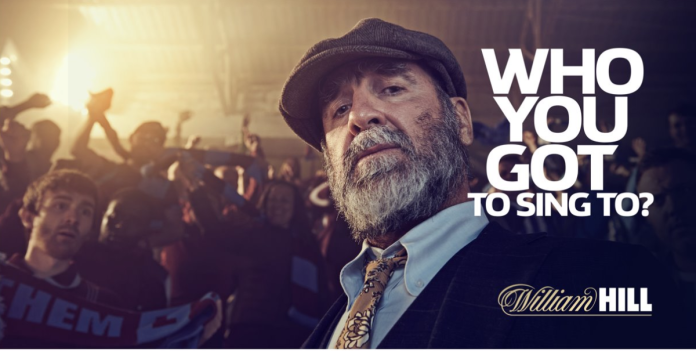 William Hill has launched its new marketing and advertising campaign in collaboration with a former Premier League and Manchester United player.
Headlined by Eric Cantona, who will be the operator's official brand ambassador for the next two years, the 'Who You Got?' campaign has launched ahead of the 2023/24 Premier League season.
As part of the campaign, the Frenchman will be at the forefront of William Hill's new above the line (ATL) campaign, in addition to its online, digital and social advertising across the UK and Republic of Ireland.
Alexis Zamboglou, Managing Director, UK & Ireland at William Hill, said: "The start of the new football season is a huge moment in the country's sporting calendar, with demand at its peak and hopes and dreams alive as fans and punters alike begin to engross themselves with the most popular sport in the UK and Ireland all over again.
"In order to meet this immense demand, we are making a real splash with our new football season campaign, 'Who You Got?', which will be headed by one of the footballing greats in Eric Cantona.
"When it comes to iconic footballing personalities, few in history can rival Cantona. Boasting a unique mix of charisma, humour and provocation, Eric is the perfect fit to front our distinctive campaign."
Creatives featuring Cantona will also be seen at several of William Hill's flagship out-of-home sites across the UK and Ireland.
The campaign adds a new element to the bookmaker's 'Brotherhood' brand position by executing a bolder creative designed to spark football conversations within both betting and non-betting scenarios.
Including a soundtrack by Rudimental's 'Feel the Love', the main feature is said to blend a 'mix of realism and surrealism', as well as 'fantasy and reality', to build anticipation ahead of the new season.