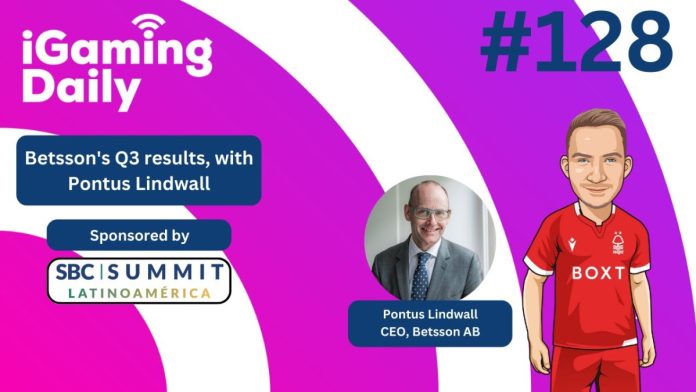 As the third quarter report season gets underway, operators across the globe are putting the final touches on their Q3 reports. One of these firms is Betsson who, this past Thursday, published their operational results for the period of July to September 2023, which showed new record numbers and the seventh quarter in a row with sequential growth in revenue and earnings.
Joining Conor Porter, Senior Journalist for CasinoBeats, to dig deeper into Betsson's performance is the company's President and CEO, Pontus Lindwall.
On how Betsson's third quarter has gone, Lindwall said;
"It's been a strong quarter. I'm very happy with the outcome, it's our best ever and the seventh time in a row that we've been able to post record figures so we're on a strong move right now. Strong revenue and profit while at the same time doing some strategic moves such as getting betfirst up and running in our books from the 3rd quarter."
To read more on Betsson's Q3 report, click on the links below, and to listen to the full interview, with projections for Q4, more on Betfirst and some big news in France, simply click the link below, or listen on your podcast player of choice.
– https://casinobeats.com/2023/10/26/be…– https://sbcnews.co.uk/sportsbook/2023…