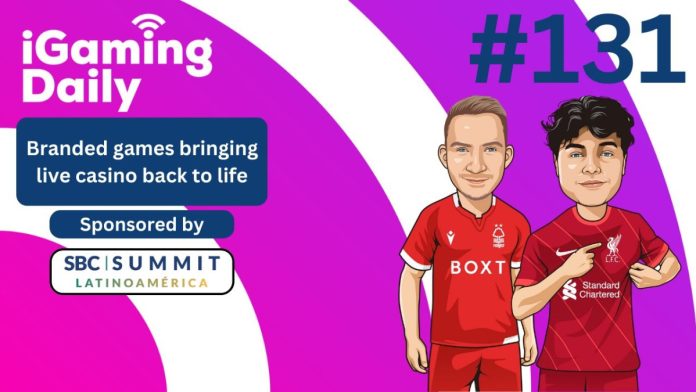 Live casino is a very specific, and sometimes very expensive element of online casino gaming, but is it delivering as expected or is it missing something?
Conor Porter, senior journalist at CasinoBeats welcomed SlotBeats' Danny Lee to the podcast to discuss all things live casino, branded slots, and whether branded live casino can work within the current landscape? The two also reflect on a fascinating panel from September's SBC Summit Barcelona event, and Conor Porter's SBC Leaders Magazine feature interview with one of live casino's biggest names, Evolution Gaming.
To kick off today's discussion, Lee gave a brief description on the current landscape of Live Casino;
"I'd say it's still a prominent vertical in the igaming industry, it's not something that's dwindling in terms of activity, we cover many partnerships and deals that revolve around live casinos every week.. For example Evolutions Q1 results this year, they cited there is a strong demand for live casinos from new and existing players.."
Lee continued this point by questioning whether a new and younger generation that are being introduced to this space are specifically looking for Live Casino products when they log in, or something more short term, with instant gratification more prevalent.
Watch the full episode of today's episode on Youtube via the link below, or by searching 'iGaming Daily' on your podcast player of choice.