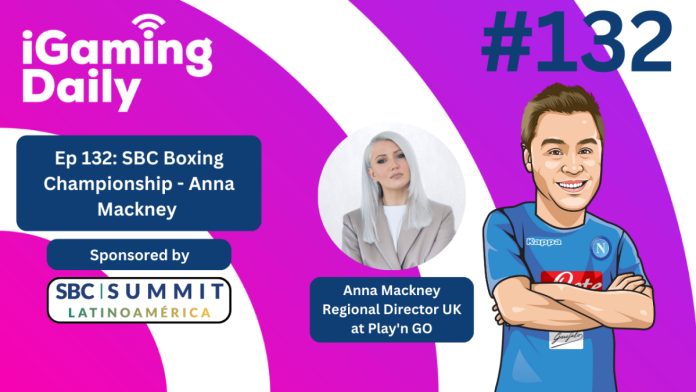 As the second edition of the SBC Boxing Championship, in sponsorship with Oliver's Wish Foundation, quickly approaches, fighters are putting their final touches on their gameplay to outbox and out manoeuvre their opponents. After an epic and emotional night last year, the second iteration of the industry's biggest fight night is ramping up, and looks set to be even bigger. With six fights on the card, including today's guest, one half of our first ever women's bout, SBC Boxing Championship 2023 is a can't-miss event.
Anna Mackney, Regional Director at Play'n Go, takes on Games Global's Ally McIvor at the Hilton Hotel next week, and today she took our resident pugilist Joe Streeter through her boxing history, training for the fight, her feelings on stepping into the ring and much more.
Mackney gave us an exclusive preview of the fight, and how she's currently feeling while in training;
"I've been training for a long time, and I'm just really looking forward to getting to the night.. It's a mixture of feelings, a lot of excitement but now as we're getting closer to the day, there's a lot of anxiety creeping in here and there, it feels real now!.. Also, obviously, it's such a great cause and we really want to raise a lot of money for charity."
To listen to the rest of Anna's interview, an update on a long 20 week training period, and the want and need to win while in front of friends and colleagues, you can click on the link below to watch on youtube, or, alternatively you can listen on your podcast player of choice.
To make a donation, click on the following link – https://www.justgiving.com/campaign/s…
To watch live if you can't be in attendance – https://insidersport.com/2023/10/30/l…