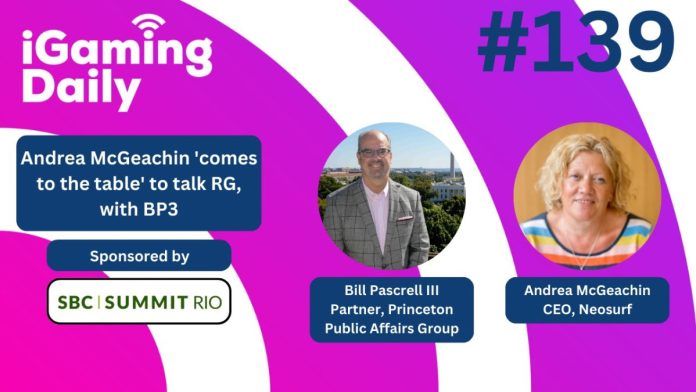 Today iGaming Daily has enlisted the help of a special guest to host the podcast to discuss responsible gaming throughout the sector.
Andrea McGeachin, CEO at Neosurf, takes control of hosting duties on the latest episode of iGaming Daily as she is joined by Bill Pascrell, III, Partner, Princeton Public Affairs Group, to discuss how the two met and their RG passion and a call to action for payment firms to 'come to the table'.
To watch the full episode with Andrea and Bill, simply click on the link below, or alternatively you can search 'iGaming Daily' on your podcast player of choice.