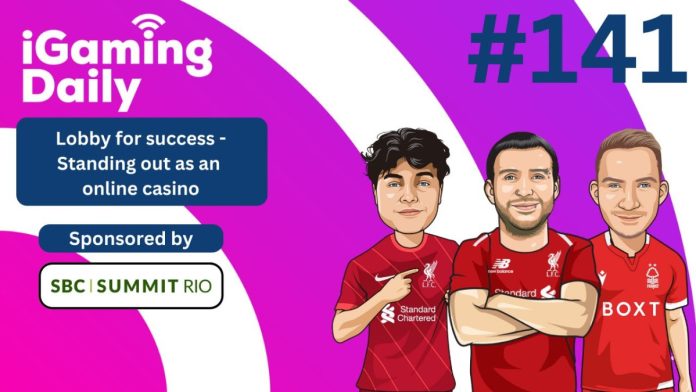 Our resident casino experts flocked to iGaming Daily in this episode to continue the ongoing discussions about casino branding.
Outgoing CasinoBeats Editor Craig Davies is joined by SlotBeats' Danny Lee, and host Conor Porter to discuss the online casino lobby, the importance of branding, and how to stand out in the online casino world. Including how to compete with the "juggernauts" and the combination of branding, design and slot selection needed to attract players.
To watch the full episode, click on the link below, or simply search 'iGaming Daily' on your podcast player of choice.