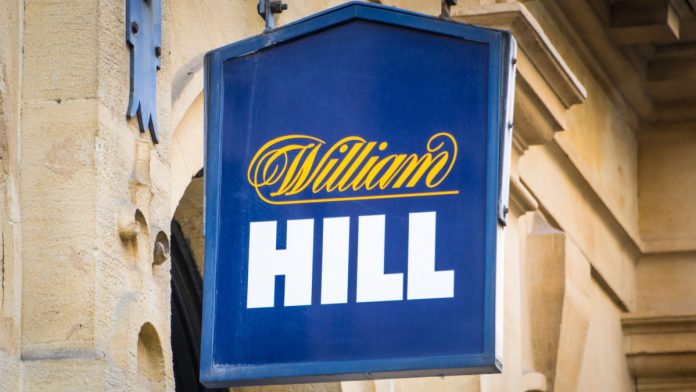 William Hill's £19.2m penalty package is "collateral damage" and seen as "cheaper than actually cleaning up their act".
Those were the words of Kieran Maguire, football finance lecturer at the University of Liverpool, in the latest episode of The Price of Football, hosted by Comedian Kevin Day.
Responding to the recent financial sanctions imposed by the UK Gambling Commission earlier this week, Day emphasised that, overall, the gambling industry sees fines and regulatory penalties in a similar fashion to the water industry and questioned the clubs responsibility who are sponsored by gambling firms moving forward.
Maguire noted: "There is a view that the gambling industry sees fines exactly the way the water industry does, it's collateral damage and it's cheaper than actually cleaning up their act.
"In respect of football, Rangers FC and Middlesborough's shirt sponsor, 32Red, they've been fined £7.1m for social responsibility and anti-money laundering failures. The gambling companies are supposed to say 'an awful lot of money is going into your account. Can you give us evidence of where it's coming from?'
"Clearly the gambling companies don't want to do that because they just want your money because the chances are they're going to win. Remember, for the gambling industry, a problem gambler is not one who loses, it's ones who win and they're actually very good at getting rid of those gamblers through reducing the limits at which they can gamble and so on."
On 32Red sponsored-Rangers and Middlesborough, Maguire expressed that the situation is an "awkward one" for both clubs because the duo are not responsible for the aforementioned failures but stressed that clubs involved with crypto or gambling have an "element of responsibility" and need to do their due diligence.
"It's happening again and again and again. Now people might say should we now get rid of gambling sponsors and I must confess that, my view, it's not addressing the problem because it's not creating behavioural changes and the gambling industry will still spend a huge amount of money marketing on TV and on radio, so just targeting football clubs themselves isn't addressing the more broader issue that this country has a little bit of a gambling problem."