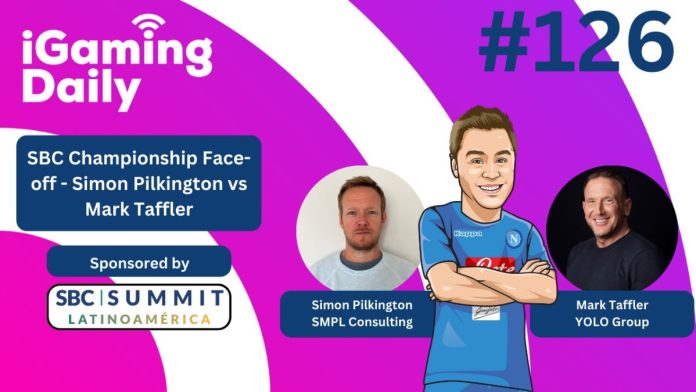 As the second edition of the SBC Boxing Championship, in sponsorship with Oliver's Wish Foundation, quickly approaches, fighters are putting their final touches on their gameplay to outbox and out manoeuvre their opponents. After an epic and emotional night last year, the second iteration of the industry's biggest fight night is ramping up, and looks set to be even bigger. With six fights on the card, including our first ever women's bout, SBC Boxing Championship 2023 is a can't-miss event.
12 boxers from the industry, celebrity hosts and over 500 guests will be raising thousands of pounds for Oliver's Wish Foundation, Chestnut Tree House, Cystic Fibrosis Trust and SUDC UK, with plenty of entertainment and networking opportunities throughout the evening.
Ahead of fight night, iGaming Daily's resident pugilist, Joe Streeter, sat down face-to-face with Simon Pilkington of SMPL Consulting, and YOLO Group's Mark Taffler, who will share the ring together in the opening bout, to discuss why they decided to compete in this year's Championship, how their camp has gone, share some stories from their boxing training, and how they plan on handling the incredible emotion in the room.
To make a donation, click on the following link – https://www.justgiving.com/campaign/sbccharityboxing2023owf
Watch the rest of today's episode! Either via the link below or by searching 'iGaming Daily' on your podcast player of choice.