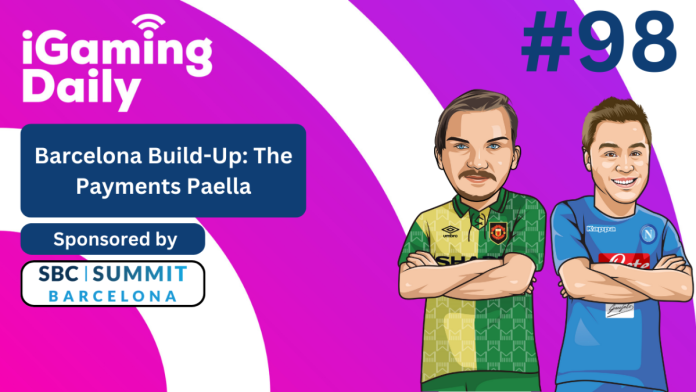 On the latest episode of iGaming Daily, host James Ross is joined by Payment Expert editor Joe Streeter to preview what will be on the highly anticipated Payments Innovation track at SBC Summit Barcelona 2023.
To kick off the conversation, Streeter gave us a general overview of the Payments Innovation Track, set to take place in just under a week. "The real theme of the track is the relationship between payments and the payment operation of a business.. The Barcelona payments track is really underlining how pivotal Payments are to every aspect of an operator's business.."
Streeter continued to emphasise the importance of a smooth payment experience "There's also a really strong focus on the user experience and why it's so vital, in the modern world as we become more digital, without a strong and efficient payment process and a smooth user experience, other elements of the business that operators are investing in are essentially being rendered ineffective because player conversion is non existent."
Ross focused the conversation at this point towards innovation in the payments sector, and how the evolution has taken a mind of its own, so much so that it would have unimaginable before March 2020, he continued "This period really amplified payments importance, certainly in the gaming and online casino space.. there are so many ways you can speed up the process of getting a player to both deposit and withdraw money.."
Streeter agreed with this point by pointing out that payments are really now becoming essential to compliment other aspects of a business, citing that despite heavy investment in marketing, bonuses to players and innovative gaming experiences, without a smooth payment experience, these investments simply won't work to the desired effect.
To listen to the rest of this episode of iGaming Daily, for more information on Innovation, how the Payments Innovation track may be setting trends for the industry going forward, and a discussion regarding Open Banking and Affordability, simply click the play icon above, watch on YouTube, or your podcast player of choice.

Follow iGaming Daily on LinkedIn to never miss an update https://www.linkedin.com/company/igaming-daily