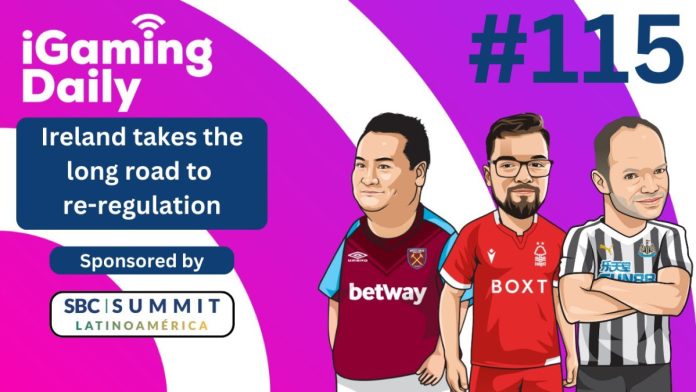 Last December, the three parties forming Ireland's tri-coalition government published 'The Gambling Regulation Bill 2022' – settling on definitive terms needed to overhaul the Republic's near-century old laws governing gambling under the Betting Act of 1931.

As pledged, 2023 was marked as the year in which Ireland would finally launch its new gambling regime, to be governed by a dedicated government body and protecting its consumers via a national self-exclusion scheme.

Yet since July, the Bill appears stuck in the Dáil under parliamentary review, as a final text is yet to be submitted to the Seanad Éireann, Ireland's Senate for final approval by the end of year.

Though the government cites that terms are settled, concerns appear on legacy issues facing gambling in Ireland with regards to measuring problem-gambling, consumer rights and the legal remit of its new governing body.
Joining stand-in host Martyn Elliott to kick start the week on iGaming Daily, sponsored by SBC Summit Latinoamerica, is Edward Menmuir and Ted Orme-Claye.
Check out our LinkedIn or YouTube to see the great man in video form!
All eyes on Miami next for SBC, as we turn our attention towards SBC Summit Latinoamérica. The event will bring together the leadership teams and product specialists from retail and online operators in markets including Argentina, Brazil, Colombia, Chile, Costa Rica, Mexico, Peru, Puerto Rico, Dominican Republic, Uruguay and many others to share information about best practice, launching in new territories, localized marketing strategies, and the latest technology. You can get your tickets at https://sbcevents.com/en/sbc-summit-latinoamerica/