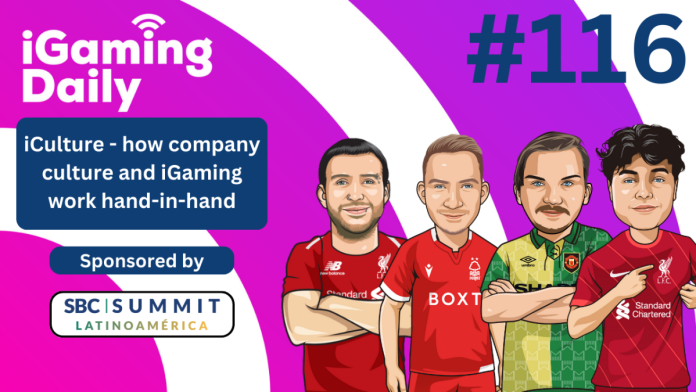 Today's episode of iGaming Daily takes a different turn as the focus turns towards company culture off the back of a three-part roundtable series on that very topic. Company culture has been increasingly put under the spotlight during the last decade or so, with this exacerbated in recent times after the coronavirus pandemic placed a grip on global freedoms.
Joining James Ross to navigate the discussion in today's episode the CasinoBeats team with Craig Davies, Conor Porter and Danny Lee.
To kick off the conversation, Ross asked Davies why the idea to try and navigate a tricky subject of company culture ultimately turned into a three part series, Davies explained;
"We've done a few similar (projects) to these in the past, usually in a roundtable format and they seem to resonate with people.. In its most basic form for me it's feeling happy and comfortable where you work.. with how much you actually collaborate with people across different teams in what we do, it's important that you feel safe and respected, and each person is responsible for that".
To listen to the rest of today's episode of iGaming Daily, for insights on the potential of a four day work week, unlimited holidays and how loving your job can affect your work/life balance from Davies, Porter and Lee, simply click the play icon below to watch on YouTube, alternately you can listen on your podcast player of choice.
You can also read the responses from the three-part round table from CasinoBeats, click on the following links:
– https://casinobeats.com/2023/10/04/co…
– https://casinobeats.com/2023/10/06/no…
– https://casinobeats.com/2023/10/05/wo…
Follow iGaming Daily on LinkedIn to never miss an update https://www.linkedin.com/company/igaming-daily