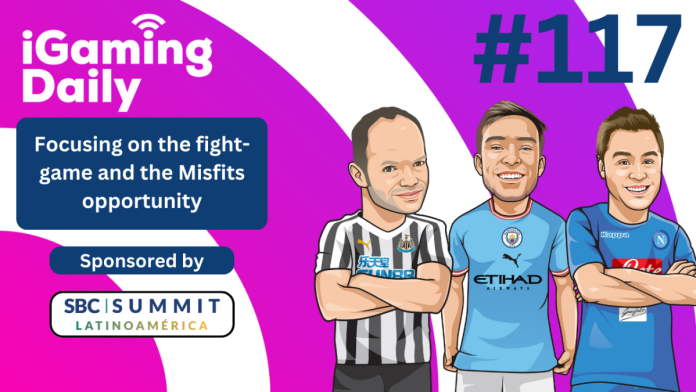 Few sporting evolutions have been so rapid as combat sports in recent years. From the surge of new sports and martial arts, to the rise of crossover boxing – like it or not, the face of the fight game is changing. This presents a key opportunity for betting operators, as new dynamic markets are opened and combat sports engages a completely new younger audience.
Joining stand-in host Martyn Elliott on today's episode of iGaming Daily to discuss the emergence of mixed martial arts, the current state of boxing and the appeal of the sports in present day, was Joe Streeter and Callum Williams of Insider Sport.
Streeter said of the current landscape of combat sports in the context of betting operators,
"This 'Misfits' card, on Saturday night is really the tip of the iceberg as to how combat sports have changed.. MMA has really changed the game, it changed the entire calendar, where 30 or 40 years ago you would have a boxing match on a Saturday every 2 weeks that would capture the attention.. The calendar has evolved massively, now we have martials arts fights every Saturday, last Saturday we had two big promotions from the US (at a late night time slot), we (also) had a couple of World Title Boxing fights in the Uk at Saturday prime time.. what that means from a betting perspective is there's just more content, more opportunity to engage punters.."
To listen to the rest of Streeters thoughts on how engaging content with betting opportunities forces the rest of the market to raise their game and improve their offering, as well as Elliot and Williams' thoughts on the changing landscape of combat sports, simply click the play icon below to watch on YouTube, alternately you can listen on your podcast player of choice.
To read more on today's discussion CLICK HERE to be directed to the Insider Sport webite.

Follow iGaming Daily on LinkedIn to never miss an update https://www.linkedin.com/company/igaming-daily