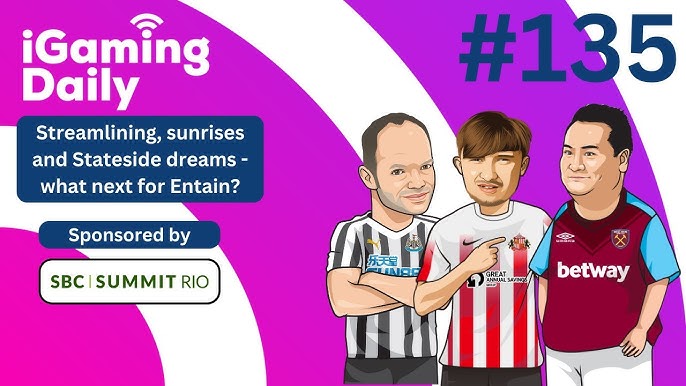 Prior to posting its Q3 trading update, Entain had warned investors of 'aggravating factors' impacting period trading and lowering the firm's full-year earnings guidance.
Year comparatives see the FTSE giant maintain revenue growth, primarily due to the continued expansion of the BetMGM joint-venture.
Yet results cannot hide the lacklustre trading of its European brands, reporting pro forma revenue declines across online and retail segments.
Acting on the front foot, Entain's leadership has triggered a new corporate strategy, streamlining operations to improve earnings and shareholder value as company investors are told that Entain will soften its M&A strategy.
Joining Martyn Elliott, Senior Media Manager at SBC, and on today's episode of iGaming Daily is Ted Menmuir, SBC's Content Director, and Charlie Horner, Senior Journalist working on SBC Americas and also Editor of Canadian Gaming Business magazine.
Watch the full episode below!
To find out more on the topic discussed in today's podcast, click on the following links:
–https://sbcnews.co.uk/featurednews/20… https://sbcamericas.com/2023/11/02/en…