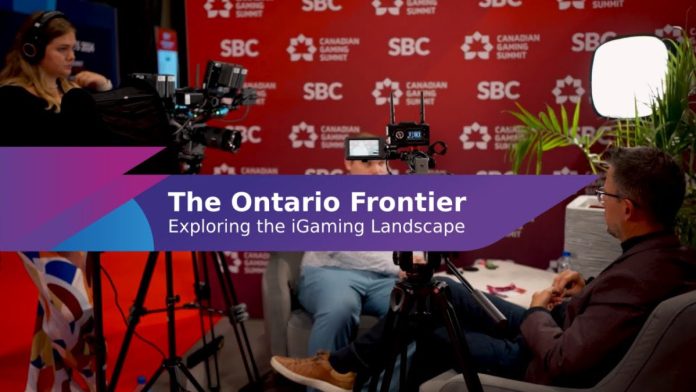 SBC Media presents an exclusive short documentary celebrating the first year of Ontario as a fully regulated and operating iGaming space.
Hosted by Canadian Gaming Business journalist Nick Ware, it covers the anticipation in the lead up to the launch of the province's iGaming market, also tagged as "The birth of a new industry" by Scott Vanderwel, CEO, PointsBets Canada.
The documentary also explores how mimicking and improving the way jurisdictions around the world implemented their own sports betting and iGaming programs has helped to shape the Ontario market so far.
"We hear from the operators that Ontario is one of the largest and most robust gambling markets in the world.. What's really important to us is that we've got operators in Ontario and (the entirety of) Canada that really value responsible gambling and consumer protection," said Shelley White, CEO of the Responsible Gambling Council.
The near 13-minute deepdive, filmed exclusively in the heart of the province in Toronto at Canadian Gaming Summit 2023 features exclusive extended interviews with Vanderwel, White, and Martha Otton of iGaming Ontario.
Speaking to us directly on the documentary launch, SBC's Multimedia Editor James Ross said of his intentions for the film;
"The main focus was to capture the hurdles that were associated with the market launching and also highlighting the successes and unforeseen stumbling blocks, and casting our eye into the future of the market. Having Shelley, Martha and Scott provide their insights also offered us a range of perspectives and I can't thank them enough for offering their time."
In addition to this, Ross spoke about the documentary process acting almost as a culmination to a period of personal and professional interest in the evolution of Canadian iGaming;
"During my time working on SBC Media's CasinoBeats site, Ontario's development had always piqued my interest and I watched its progress closely.
"Both in the lead up to the market's launch, and how the market was performing post launch – my promotion to SBC's Multimedia Editor perfectly aligned with the Canadian Gaming Summit, the year anniversary of the market and my first experience of Canada."
You can watch the full documentary by clicking here or on the SBC LinkedIn page.